Running out of ideas for the "Potterhead" in your life? Do they already have several wands, too many t-shirts, and a bag glinting in pins and patches? No need to worry, we found a unique selection of items to make a wonderful and lasting impression on someone you love. (Or to buy and keep for yourself!)

Juniper Books' Harry Potter Book Set
To those die-hard Harry Potter fans who have read the series seven times over, or those who simply love the aesthetic of the story they cherish– our Harry Potter book set can bring back the magic to any wizard folk in your life. Our collection includes the classic hardcover series, brand new from the publisher, Scholastic, with our own custom themed book jackets.
You can choose your set to display our design for any of the four houses– Gryffindor, Hufflepuff, Ravenclaw, or Slytherin– and each set comes packed in a Hogwarts traveling trunk.

For the more extra fan who loves the idea of classic quill and parchment, a themed wax kit is perfect for sealing letters with a dramatic flair. This kit is perfect for someone with a crafty hand or eye for enchanting aesthetics. Either way, it's definitely a gift they won't forget.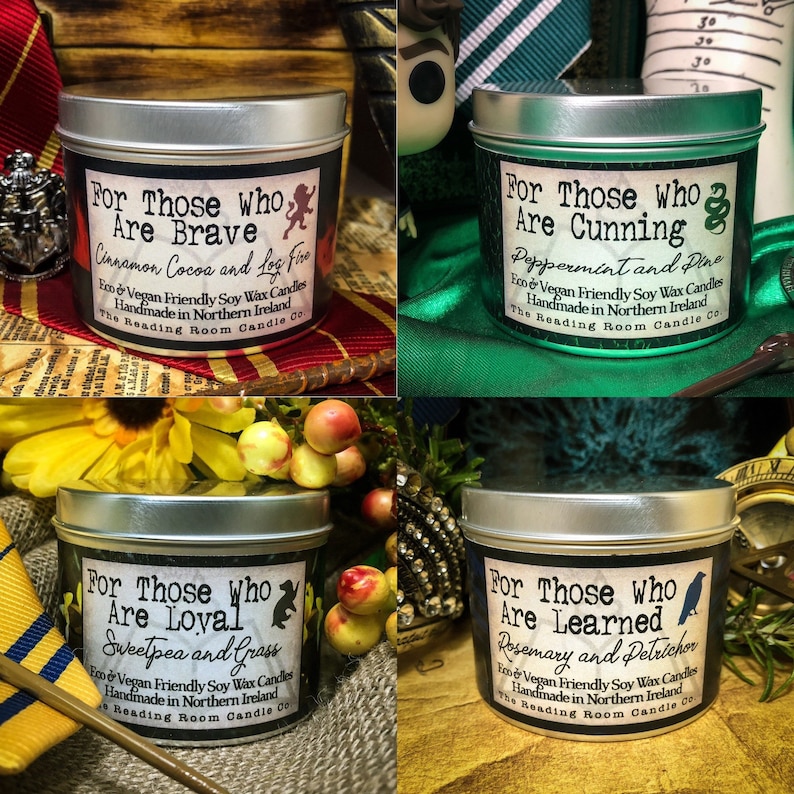 Common Room Scented Candle
To add a warm touch to your gift, a common room scented candle will surely leave its recipient with a sense of home. This particular candle can be found on Etsy by ReadingRoomCandleCo, but no matter what house, these candles will remind your loved ones that there is always a place where they belong.
A little more creative than giving just any card or board game, this Potter-filled version of classic UNO by Mattel Games is a fun gift for your more playful fans– and totally great for those of all ages!
Hogwarts Express Bookend Set
Available from Barnes & Noble, this bookend set is certain to wow any fan of the series with its incredible craftsmanship and hand painted design. A gift of this kind is also perfect to pair with any of our house book sets or matching Harry Potter and the Cursed Child custom design.
We think that any of the bags from Loungefly's Honeydukes collection would make a perfect gift for those fashionable magic users with a sweet tooth or appreciation for pastels. Whether a backpack for school or a tote for shopping, a gift of this beauty will make a huge statement.